Hazardous Waste Disposal Service for Every State in the US
Hazardous waste disposal has been a specialty service offered by ADCO Services since 1965 for generators of special waste streams in The United States. At ADCO we know that providing comprehensive turnkey hazardous waste management service which strictly adheres to guidelines set forth by the regulatory agencies should be every environmental company's number one goal. ADCO Services has upheld this mindset for over 50 years and is the choice for waste generators in The United States for rapid, compliant, cost-effective, sustainable turnkey solutions for your hazardous waste disposal and HAZMAT collection situations. With regards to all the HAZMAT companies out there that offer clean-up services, our staff consists of fully trained experts in the handling, transportation, and disposal of hazardous wastes as well as radioactive wastes.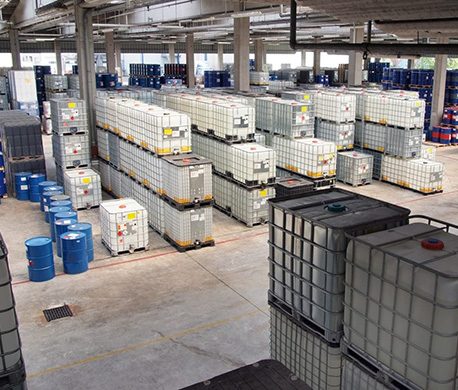 We know it can be difficult to locate a hazardous waste removal company, let alone find one that realizes the value to being sustainable, compliant, and cost effective. The staff at ADCO knows these challenges that face waste generators on a regular basis and realizes that understanding and abiding by regulations can be difficult. For this reason, we provide simplicity to our customers by providing full service compliant hazardous waste removal.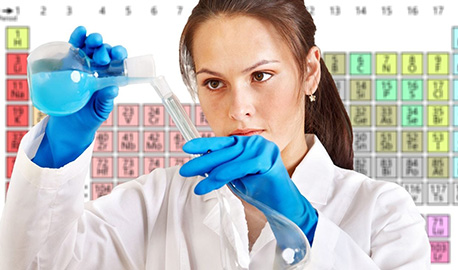 ADCO's knowledgeable staff of hazardous waste specialists as well as specialists we work with daily make us a top choice for rapid hazardous waste disposal services and HAZMAT collection. ADCO can handle waste streams from generators in the industrial, commercial, educational, governmental, and healthcare setting. We can also offer environmental consulting and remedies for hazardous materials such as: toxic waste, chemical waste, ink waste, flammable liquid waste, corrosive liquid waste, oxidizer waste, poisonous waste, radioactive waste, and environmentally hazardous substance waste.
With hazardous waste disposal companies, ADCO Services segregates itself from other hazardous waste disposal companies. We realize the disposal of hazardous waste doesn't have to be a challenge to you, call today and an ADCO hazardous waste disposal expert will assist you with knowing what options you have for dealing with your hazardous waste, radioactive waste, toxic waste, or other regulated waste material, and even Non-RCRA waste. We specialize in coming up with innovative solutions for the disposal of your hazardous waste including waste-to-energy, reclaim, re-tort, beneficial reuse, incineration reducing any future liability to you, and final burial. Our waste specialists will provide you with a range of options that are cost-effective, compliant, convenient and sustainable for your hazardous waste disposal needs. Remember, ADCO realizes that disposing of hazardous waste presents a problematic situation for many waste generators nationwide, so please keep in mind, we are here to help you.
If you have any questions regarding our hazardous waste disposal services or if you would like to discuss your business needs, we invite you to contact us at 877-254-2326 or 708-429-1660 today.