RADIOACTIVE SEALED SOURCE DISPOSAL
Sealed Source Disposal and Nuclear Gauge Disposal in The United States
Radioactive sealed source disposal, nuclear gauge disassembly and removals, leak-testing services, and source dismantling are radioactive waste disposal services offered by ADCO Services for expired, un-wanted, and/or damaged radioactive sources, nuclear gauges, Brachy Therapy seeds, tubes, needles, calibration check sources, and scintillation counting standards. The experts at ADCO and our partnered radioactive waste processing facilities we work closely with have over 50 years of experience in regards to the disposal of radioactive sources. ADCO has coordinated the successful removal of sources, source recoveries, nuclear waste transportation, and source disposal of over 10,000 radioactive sources varying in sizes from small check source discs to sources requiring casks for shipment in The United States to varying licensed radioactive source disposal facilities and recyclers.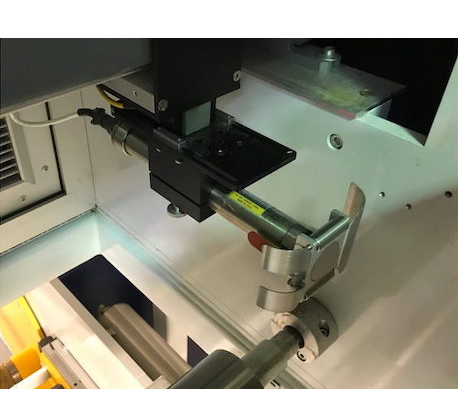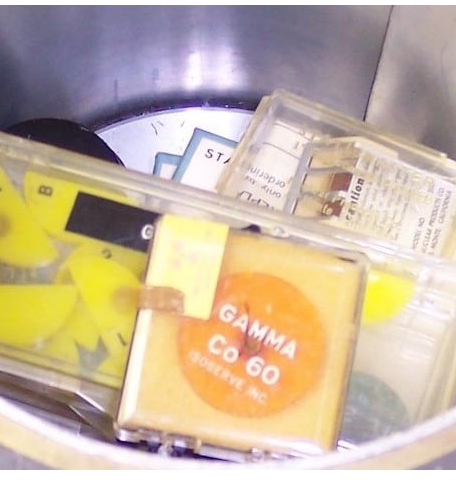 ADCO Services offers comprehensive disposal services for not only non-leaking sources, but we are even able to offer disposal options for leaking radioactive sources at our licensed radioactive source disposal processing facilities we work closely with providing special provisions and pre-notification. We will require a current valid leak test certificate at the time of disposal and we can assist you with obtaining a current leak test certificate if need be by utilizing our leak testing service offered by our partnered lab.
When it comes to radioactive source disposal, we have close working relationships with source and gauge manufacturers of nuclear gauges and radioactive devices that will help expedite your source disposal servicing needs. ADCO can obtain Special Form Certificates for shipment of your nuclear gauge or device if you are un-able to locate your Special Form Cert or we can assist you with how to get one for yourself from the manufacturer.
Common types of sealed source disposal services include:
Disassembly of gauges or devices from mountings by one of our licensed contracted radiation safety officers

Emergency response services for damaged / leaking gauges, sources, or devices provided by a fully licensed RSO

On-site source removals / de-housings performed by our licensed contracted radiation safety officers

Guidance of packaging and labeling requirements of gauges or device to meet U.S.D.O.T. requirements

Radiation surveys, project planning, and scheduling

Paperwork preparation of NRC 540 forms and/or straight bills of lading, obtaining Special Form Certifications

Providing options for shielding, encapsulation, or packing into a cask, as well as special handling procedures as needed

Radioactive material transfer records or RAD-waste disposal records

Wipe testing / Leak testing, analysis, and certifications offered by one of our contracted licensed partners
Common isotopes offers for disposal by ADCO Services at our licensed radioactive waste processing facility we utilize include:
Americium 241(Am-241)

Barium 133 (Ba-133)

Cesium 137 (Cs-137)

Cobalt 57 and 60 (Co-57, Co-60)

Germanium 68 (Ge-68)
Iodine 125 and 131 (I-125, I-131)

Krypton 85 (Kr-85)

Lead (Pb-210)

Nickel 63 (Ni-63)

Phosphorus 32 and 33 (P-32, P-33)
Promethium 147 (Pm-147)

Radium 226 (Ra-226)

Sulfur 35 (S-35)

Strontium 90 (Sr-90)

Sodium 22 (Na-22)
If you have any questions regarding our radioactive sealed source disposal services or if you would like to discuss your radioactive waste removal needs with an expert, contact us at 877-254-2326 or 708-429-1660 today.