Paint Waste Disposal (Latex Paint, Oil Based Paint, and Stain Disposal)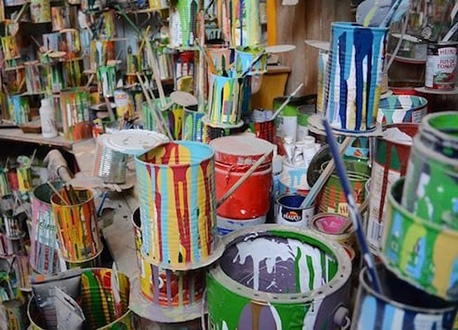 ADCO Services specializes in flammable paint disposal and other paint related waste disposal. Commonly generators of paint waste will come across other items requiring special disposal which usually are found in conjunction with any painting job; items such as: Acetone, Drywall and Sheetrock Compound, Joint Compound, Paint Thinners, brushes and rollers, as well as other hazardous items will need to be disposed of as a hazardous waste. Even Latex paint is supposed to be disposed of properly and ADCO Services is able to help you properly dispose of paint related waste streams thereby keeping you in compliance with both state and federal laws. Our staff is fully trained in the proper shipping and disposal of paint related wastes and flammable paints and stains and is ready to assist you with your paint waste disposal needs.
Oily Rag Disposal / Solvent Soaked Rag Disposal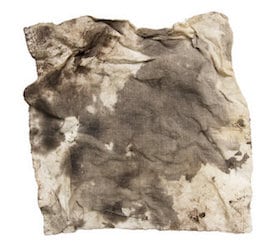 ADCO Services can offer you disposal of your soiled rags. Whether your rags were used in paint clean-up, grease clean-up, oil clean-ups, or even used as applicators of varnishes and stains, ADCO is able to assist you in the disposal of these typically flammable oil based waste streams usually referred to as flammable rags which are considered a flammable solid waste. We can assist you with the proper packaging, shipping, and disposal of your oily or solvent soaked rags. Call today to find out about our great reduced rates we can offer your business allowing you to stay in compliance with your state and the federal agencies–all while saving you money!
Aerosol Spray Paint Can Disposal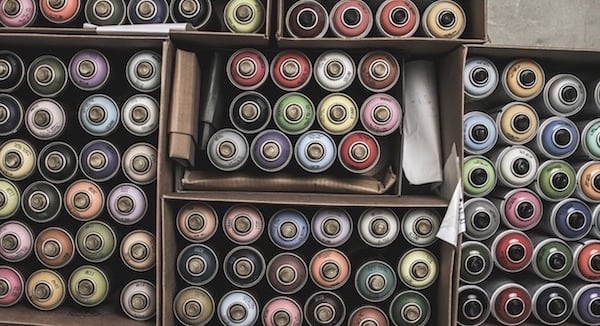 Spray paint cans and other Aerosol cans are able to be disposed of with ADCO Services. ADCO specializes in the transportation and disposal of Aerosols which commonly are considered flammable due to the propellant used to spray the contents out of the can and typically considered a U.S.D.O.T. Hazard Class 2.1. Let ADCO profile your Aerosol waste into a licensed hazardous waste processing facility where your Aerosol cans will be properly disposed of. ADCO will prepare your paperwork in accordance with The United States Department of Transportation and your Aerosol waste will be transported on a fully permitted truck.
If you have any questions regarding our paint waste disposal services or if you would like to discuss your paint waste disposal needs with an expert, please contact us at 877-254-2326 or 708-429-1660 today.