RADIOACTIVE WASTE DISPOSAL SERVICE
Low-Level Radioactive Waste Disposal Company / Radioactive Waste Broker
ADCO Services, Inc. is a radioactive waste brokerage disposal company that offers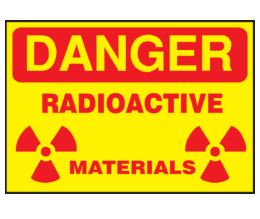 radioactive waste management services for long-lived low-level radioactive waste (LLRW) and dry radioactive waste also commonly referred to as DAW (Dry Active Waste). ADCO specializes in organizing turnkey radioactive disposal services for a variety of industries in the nuclear fields such as: hospitals and medical institutions, educational and research institutions, private and government labs, and nuclear fuel cycle facilities who all generate low-level radioactive waste as part of their day-to-day exposure in dealing with radioactive materials.
ADCO can provide disposal options for all types of radioactive waste DAW / LLRW such as: Contaminated shoe covers and clothing, rags, mops, brooms, vacuum bags and sometimes the entire vacuum, filters, and reactor water treatment residues (radioactive sludge), equipment and tools including medical tubes, swabs, hypodermic syringes, and carcasses / biological tissues from laboratory animals, metal, ductwork, machinery, and even contaminated building debris.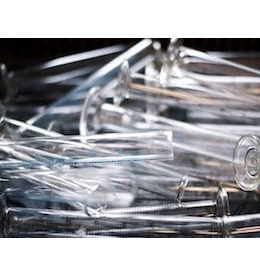 ADCO's staff is knowledgeable about radioactive waste disposal and can assist you with meeting packaging requirements for your radioactive wastes by providing you with guidance on what type of U.S.D.O.T. approved shipping container to use to assure full U.S.D.O.T. and U.S.N.R.C. compliance for the shipping of your radioactive waste streams. Our staff takes the complexity out of radioactive waste disposal and is fully trained in the fields of U.S.D.O.T. approved shipping container requirements for radioactive wastes, paperwork preparation (NRC 540, 541, & 542s), profiling radioactive waste streams into processing / disposal facilities, monitoring and labeling requirements for packages containing radioactive wastes, as well as the proper transportation of low-level radioactive wastes.
We know how difficult disposing of radioactive wastes can be and we take the complexity out of radioactive waste disposal for you. Call ADCO today and find out why over 10,000 radioactive waste generators have made ADCO their choice for radioactive waste disposal since 1965.
If you have any questions regarding our radioactive waste removal services or if you would like ADCO to offer guidance for shipping your radioactive waste please call today to speak with an expert. Contact us at 877-254-2326 or 708-429-1660 today.